Bonded Rubber Single-Layer Rubber Safety Surfacing
Our custom bonded rubber surfacing is available in six natural colors and three colorful mixes. In addition to playgrounds, bonded rubber surfacing can be installed for trails and in some landscaping applications.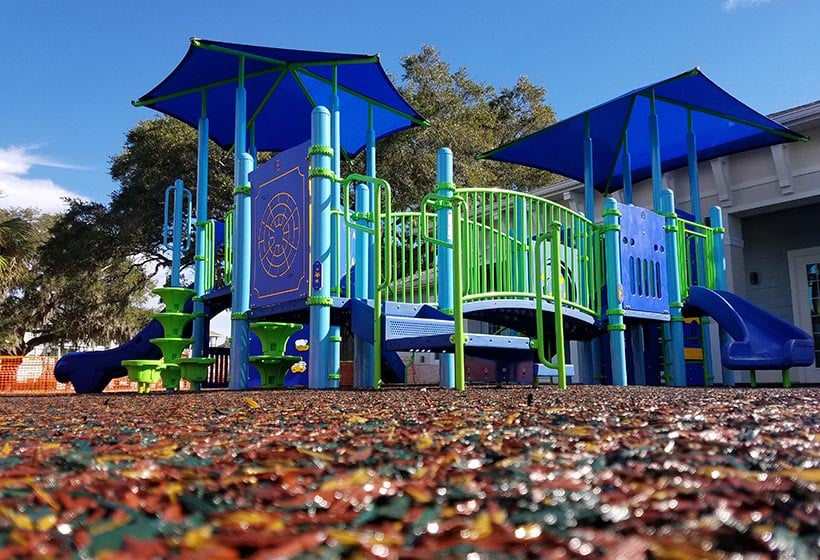 About Our Bonded Rubber
Our bonded rubber is an alternative to traditional poured rubber surfaces. It provides the same highly accessible one-piece surface but utilizes larger pieces than poured-in-place rubber.
It is poured onsite in a single-layer system that resembles bonded rubber mulch, achieving a natural appearance for your outdoor facility. It is porous, drains well, and dries quickly. Some of our custom colors resemble wood fibers or other natural materials, but since the material is bonded together, it doesn't require the same upkeep and maintenance. Our bonded rubber surfacing will not blow away, or migrate outside the play area.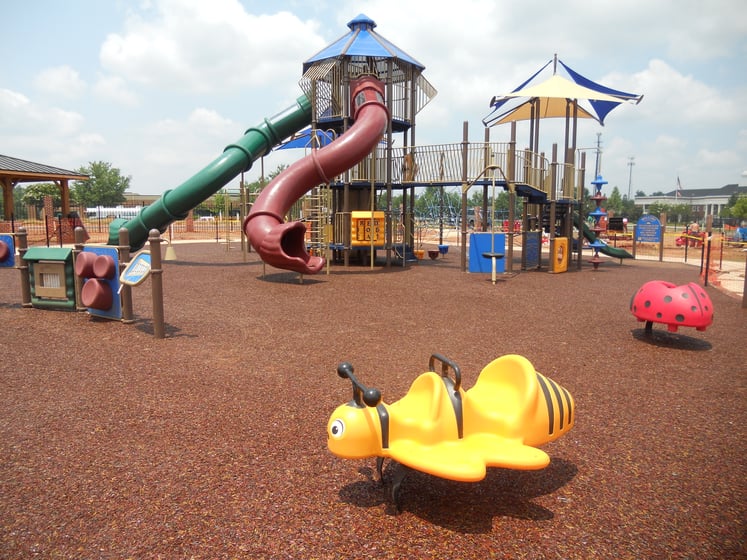 Benefits of Bonded Rubber
Bonded rubber is a seamless surface that mimics engineered wood fiber but is easier to maintain.
Bonded rubber can provide a lower cost option than other seamless surfaces because it doesn't take as much time to install. It does not absorb water, and will not freeze. It's a great option for paths, walkways and playgrounds. Other reasons to install bonded rubber mulch:
Rubber is 100% recycled
Larger particles provide the natural look of loose fill surfacing without the disadvantages of displacement
Its single layer may offer a lower cost and quicker install
UV and moisture resistant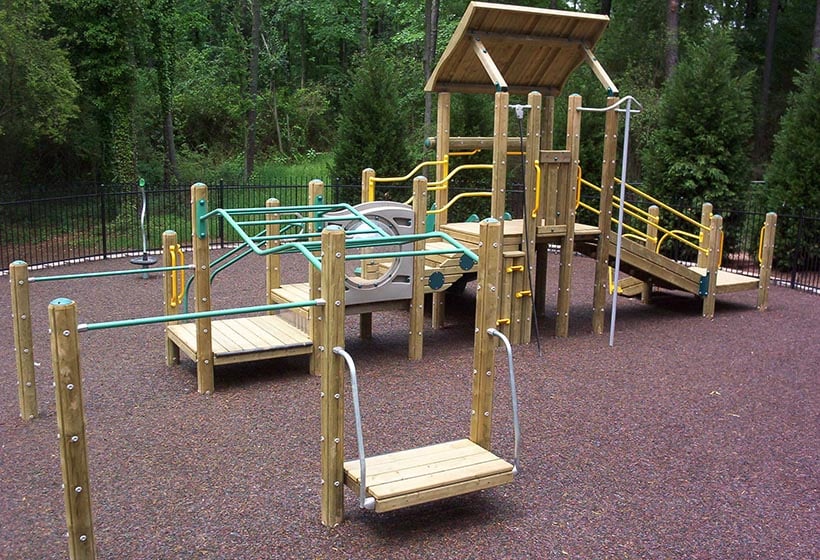 ApplicationsPlaygrounds
Bonded rubber surfaces add a natural look to any playscape. The advantage of this poured process is the elimination of displacement and refill that loose fill surfaces will require.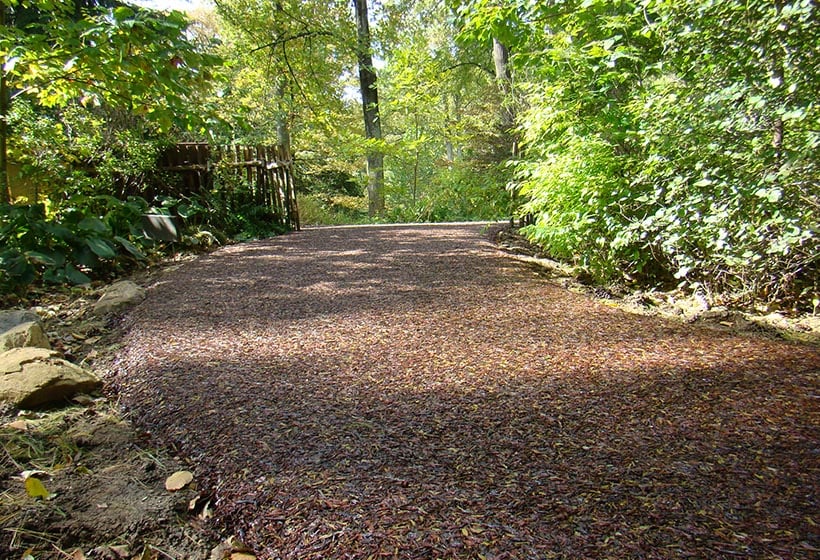 ApplicationsRubber Trails
Robertson specialized product Trail Turf, can be used for paths, walking or jogging trails, tracks in football stadiums and courtyard paths.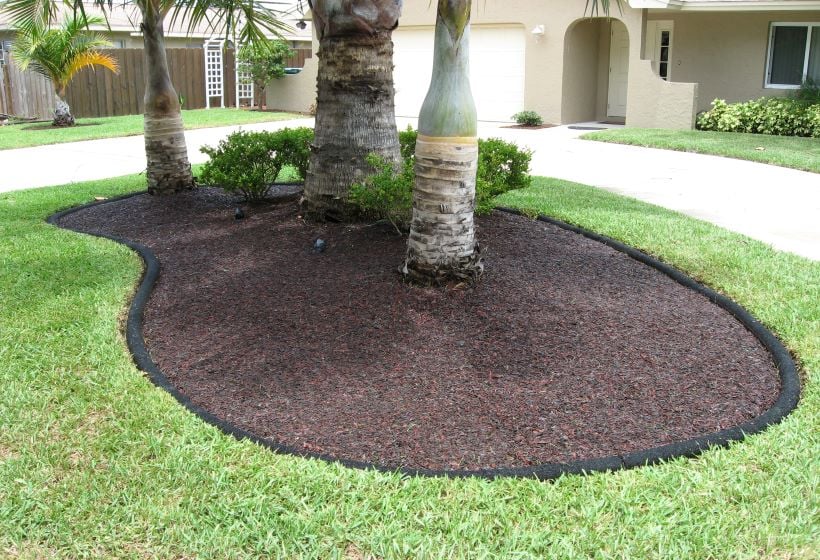 ApplicationsLandscaping
Bonded rubber is a great alternative to loose fill landscapes as well. Perfect for hotels, neighborhood shared areas, church courtyards, etc.
Product Data
View Bonded Rubber support files below and contact us with any additional questions.