Poured-in-Place Rubber Explore the Possibilities
Explore our Poured-in-Place Rubber and maintenance options to find the right fit for your space.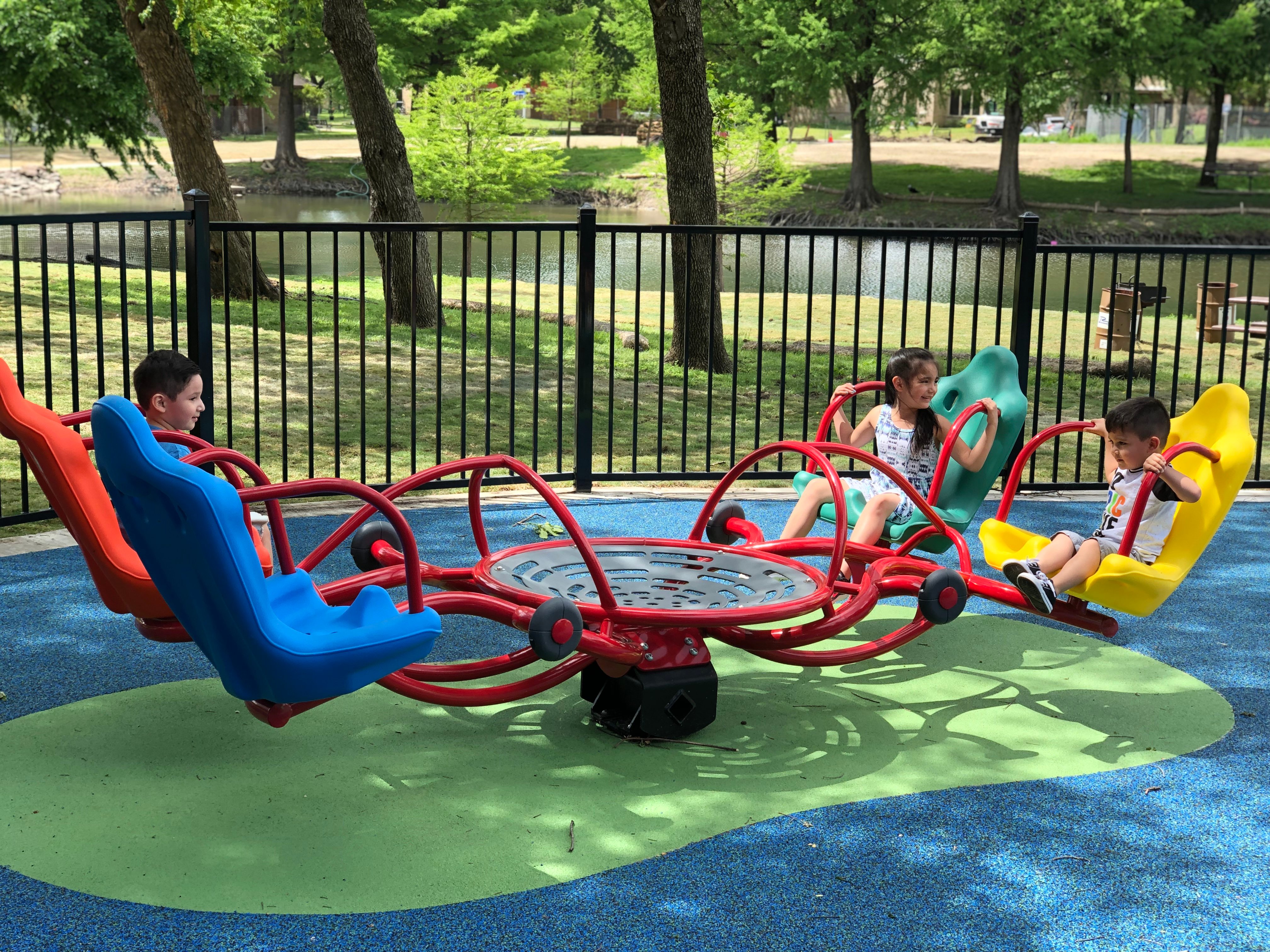 Resilient Safety Surfacing TotTurf Poured-in-Place Rubber
America's Most Popular Poured Rubber System for Playgrounds
Poured-in-Place Rubber playground surfacing offers seamless, colorful flooring that is appropriate for a variety of indoor and outdoor applications. We offer one of the broadest selections of poured rubber flooring products, so you can be sure the option you choose is the right one for your budget and project type.
Options for Poured-in-Place Rubber
TotTurf Surfacing is available in many options to meet your playground or recreational space's specific needs.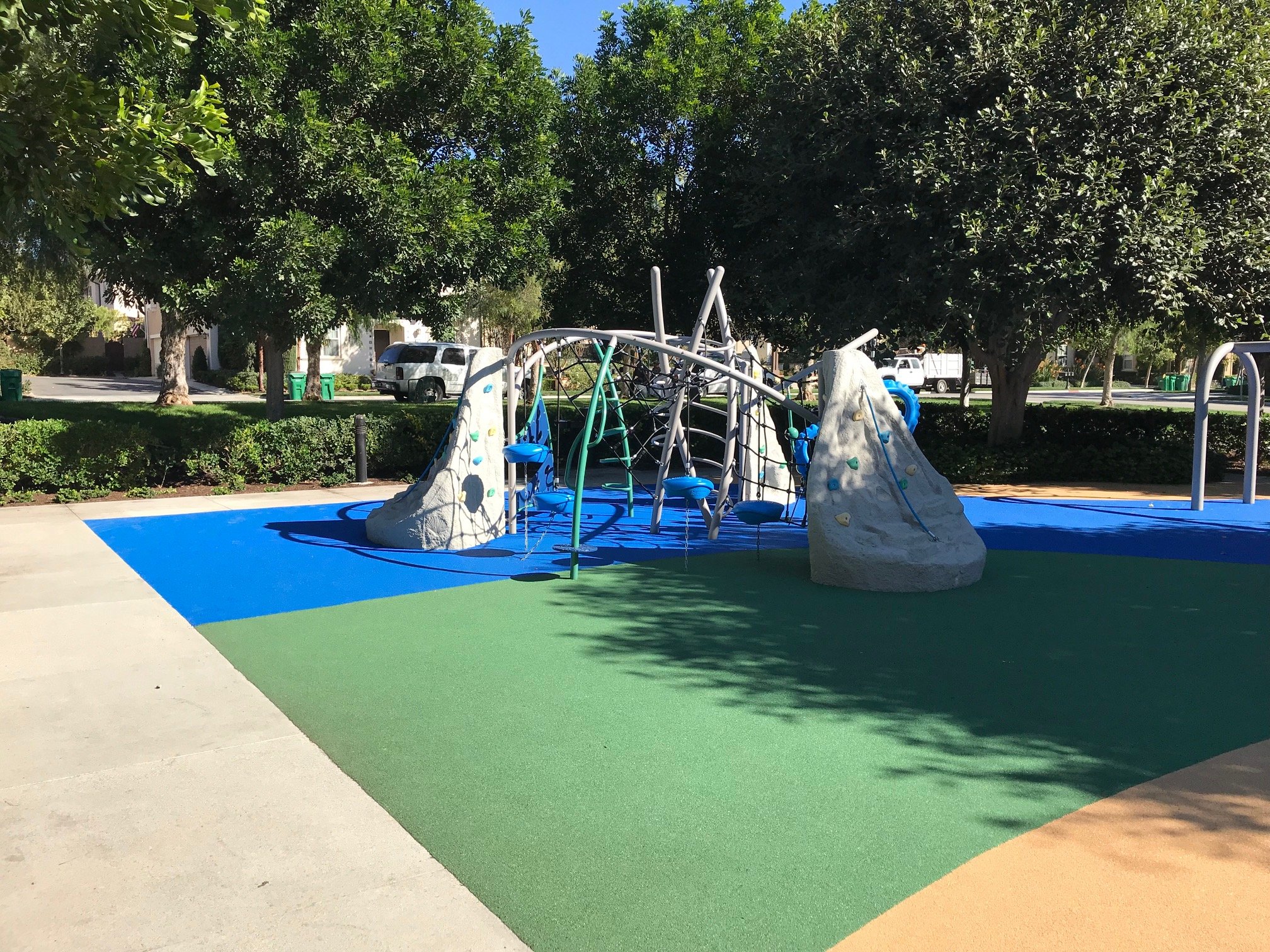 Poured-in-Place Rubber Surfacing
TotTurf Standard EPDM
Our most popular installed product is our standard EPDM wear course over an attenuating SBR layer. Our experts have perfected the implementation of this system in systems across the nation.
Now featuring Gezolan Premium EPDM granules for outstanding color and elasticity!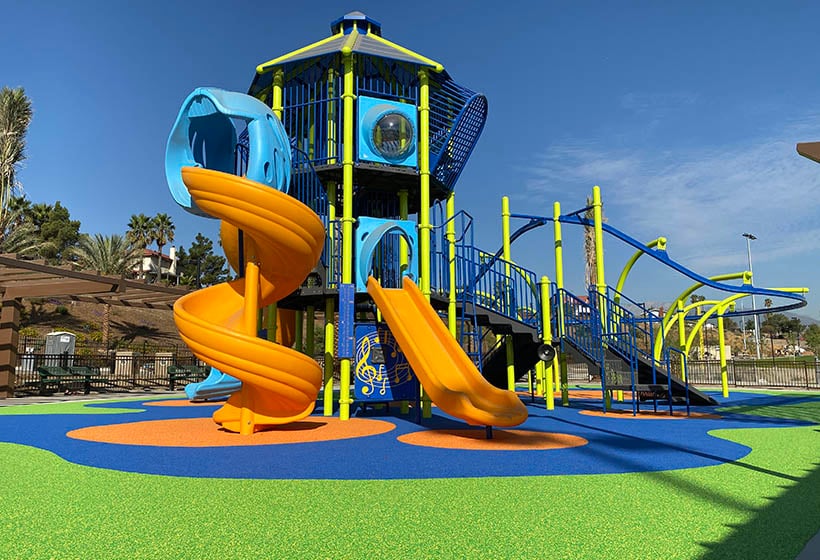 Poured-in-Place Rubber Surfacing
TotTurf TPV Supreme
Featuring the world renowned Rosehill TPV rubber granules, our TotTurf Supreme surface features smaller, more compact rubber granules installed above our compliant SBR cushion layer.
This surface option is long-lasting against repeated play or use. With TPV, color and design options are almost endless.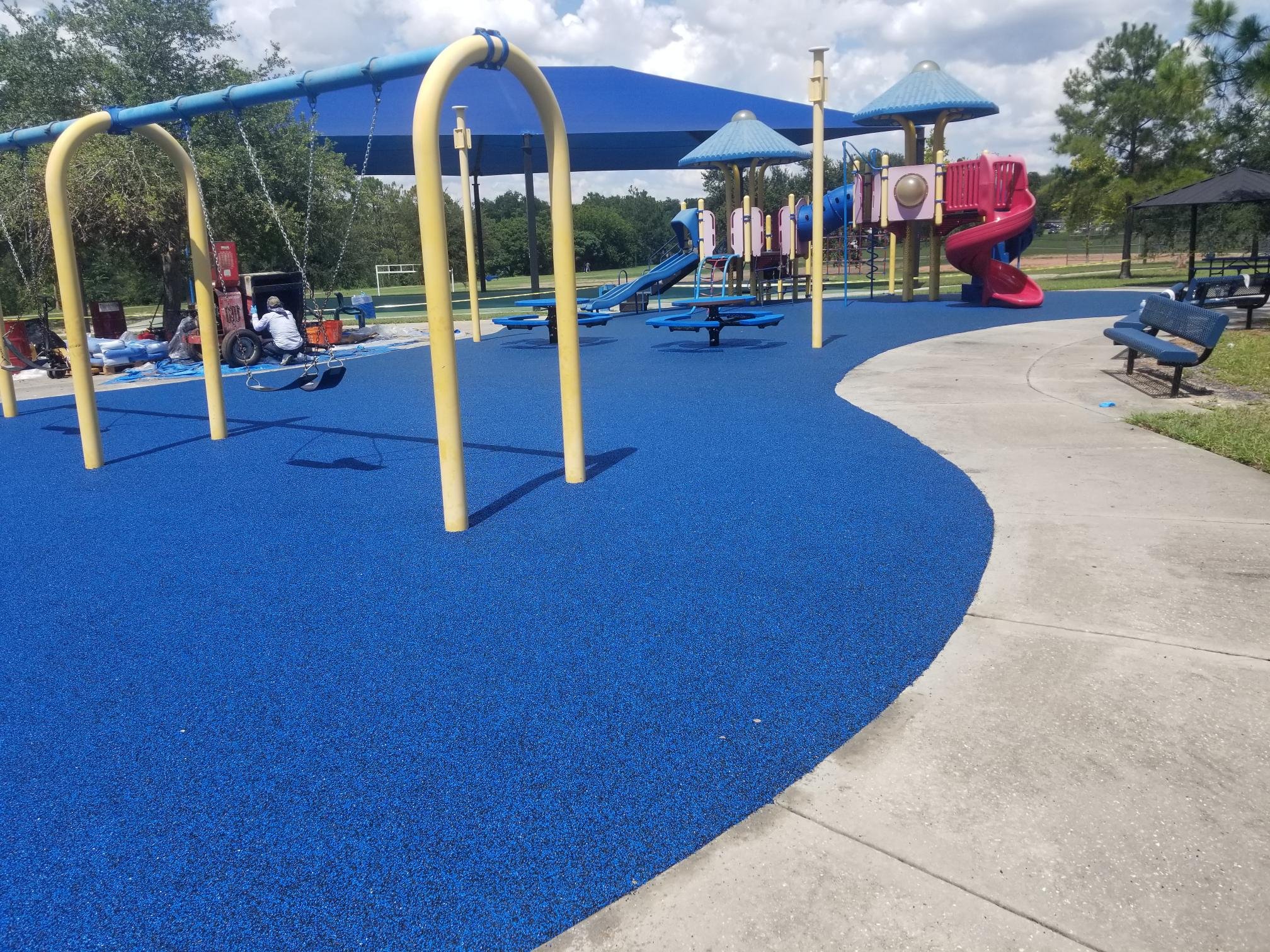 Poured-in Place-Rubber Surfacing
TotTurf 5/500
Our 5/500 system is built to provide top-of-the-line safety surfacing for spaces that require 8ft critical fall height. The TotTurf 5/500 is tested to standards set by ASTM 1292, in compliance with ASTM F3351-19. The TotTurf 5/500 results in scores less than 500 HIC and under 100 GMAX.
This system is beyond compliant and is great for those spaces that want an even safer play surface.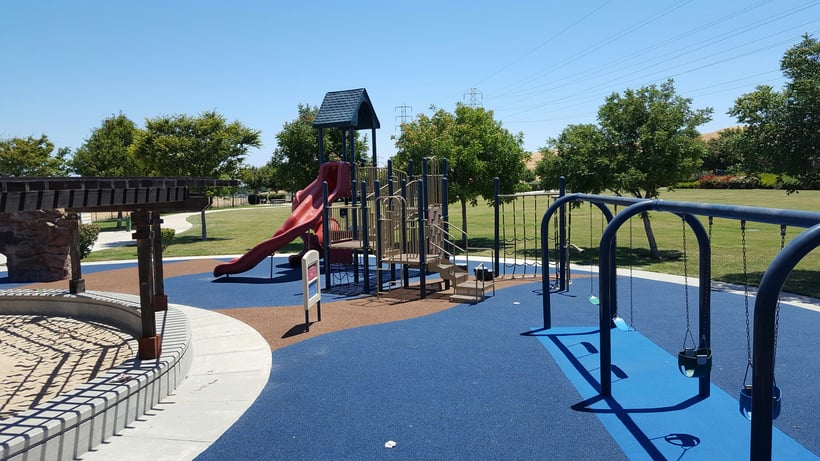 Poured in Place Rubber Surfacing
TotTurf Advantage
The TotTurf Advantage provides extra protection to poured-in-place surfaces for increased durability in high-use zones.
By installing TPV pad inserts under all high-traffic areas — such as slide endings and swing bays — you are protecting that area from early wear. While other processes such as routine maintenance and preventative top coats will help as well, this is the first defense in maintaining a compliant space. TotTurf Advantage is our strength in knowing what our customers need and how they can best preserve their surfacing investment. Ask your representative about the Advantage in your next project.
Poured In Place Surfacing TotTurf Maintenance Services
Robertson team members can help you assess your current surface for proper maintenance or needed repairs.