Trail Options
We have three options for trails in your area park, school campus, neighborhood or community. Two TotTurf Trail options with pea gravel and one option using our bonded shredded rubber system.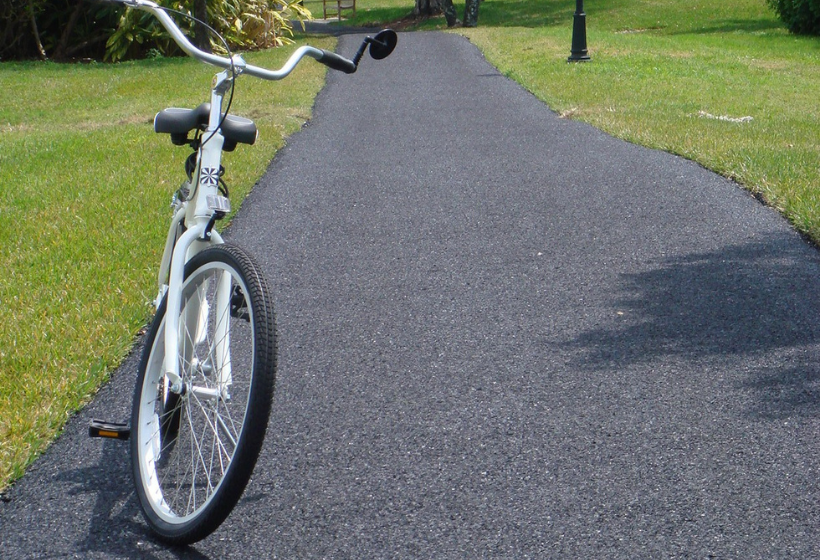 TotTurf Trails
This innovative trail solution combines flexibility and durability into one for the perfect pathway. This surface is aesthetically pleasing yet natural looking. Its highly wear-resistant and engineered for use in high traffic areas.
Our system comes in two options: Standard with black SBR and Pea Gravel or Supreme with black SBR mixed with colored TPV or EPDM granules and pea gravel.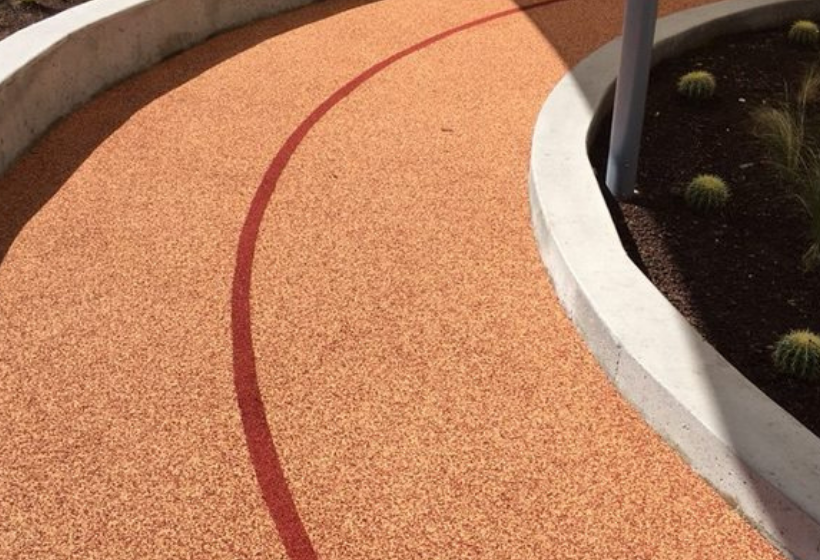 TotTurf Trails
TotTurf Trails are durable and yet easy on the joints. These trails are ADA compliant when installed properly and require minimum maintenance.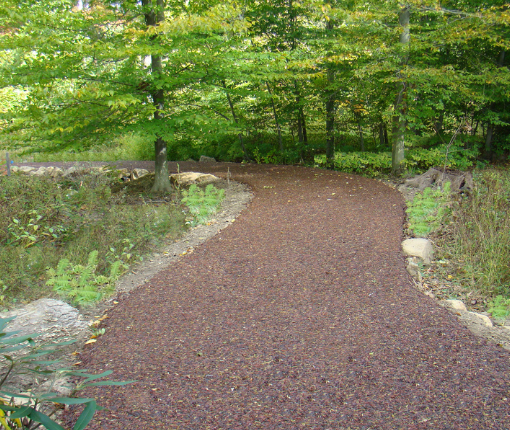 Bonded Rubber Trails
Featuring all the benefits of a bonded poured rubber playground surface, these trails are natural looking and attenuating for a softer, more comfortable walk through the park. Available in multiple color pallets, all inspired by nature.
Product Data
View support files below and contact us with any additional questions.