Loose Fill Surfacing - Rubber or Wood
Two common loose fill surface options that will meet standards for compliance in the US are shredded recycled rubber and engineered wood fiber (EWF).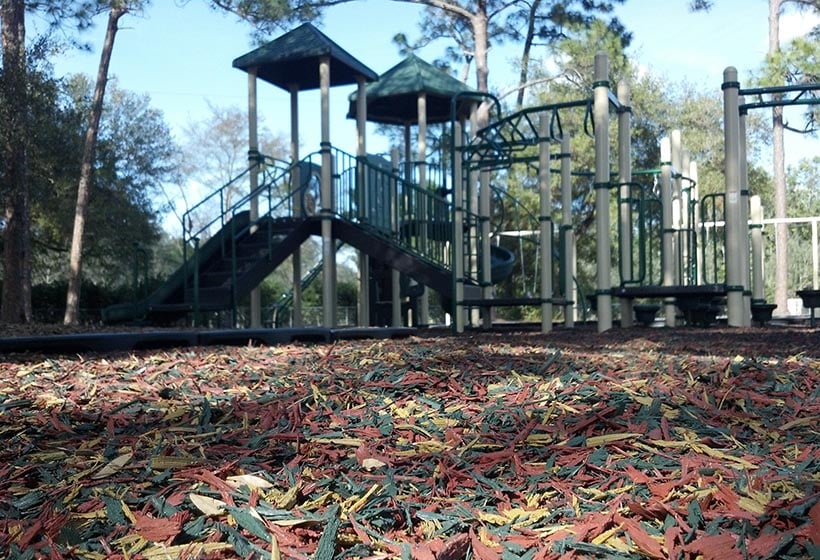 Shredded Loose Fill Rubber
Our rubber mulch is made of recycled content, creating a pliable, resilient, permanent surface to help reduce damage from falls, and to discourage mold, mildew and insects. People like this option because of its soft landing and more natural look. Also, recycling is always a good option. We proudly recycle tires in the U.S. to make this product.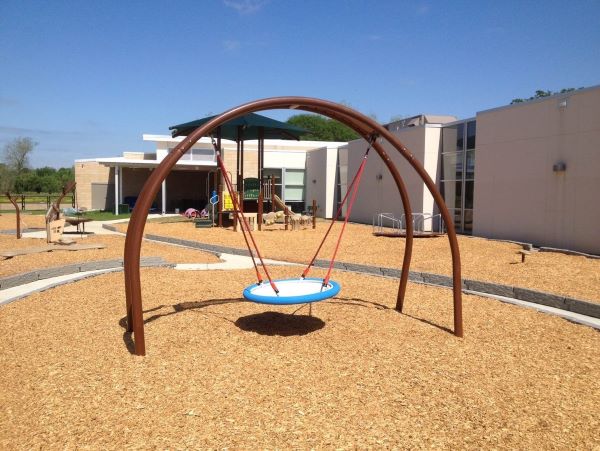 Engineered Wood Fiber
EWF is popular across parks and playgrounds in the U.S. due to its lower initial price point. It delivers a natural look and excellent fall height compliance. Great for community builds as well. A group can install without expert labor.
Product Data
View Bonded Rubber support files below and contact us with any additional questions.