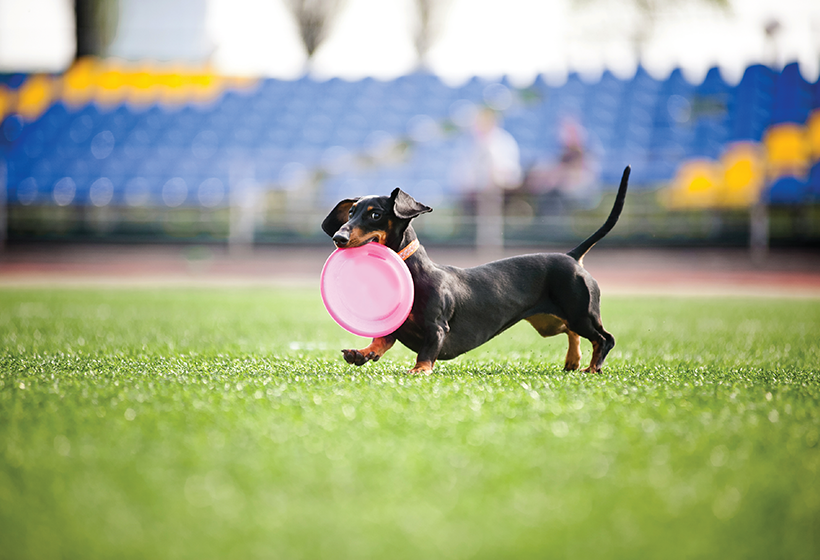 Description Pup Turf
For our friends who play on paws!
Pup Turf is made up of a blended mono filament that is tufted and textured to create a dynamic pet product with less matting than any standard polyethylene system. The warp knit primary backing coated with the SilverBack™ Urethane system provides extra strength against wear from paws and claws. Also featuring EnviroFill® infill with Microban® protection to help fight the spread of bacteria. As with all of our products, Pup Turf is constructed to be safe to the environment, humans, and our four-legged friends!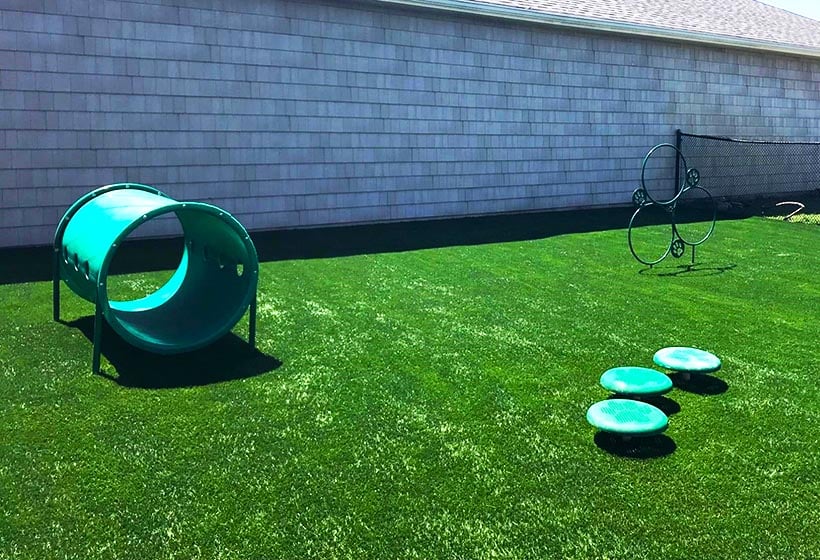 Description Pup Turf
Our Benefits
Pets will love the natural look and feel of Pup Turf all year long
Perfect for dog parks, boarding facilities and veterinary offices
Perforated turf layer provides for rapid drainage fostering a dirt and stain free environment
Less maintenance – NO MOWING OR FERTILIZATION REQUIRED
Eliminates unsightly dead grass spots and mud pits
Odors easily flush away with water
Includes Envirofill™ for extra protection against bacteria!
Optional drainage tiles available upon request